18-21 April 2016 at the heat power faculty "KPI" will be held XIV International Practical Conference of Post Graduate Students, Masters of Arts and students "Modern problems of scientific power ware" (More)
---
The Department conducts training of bachelors and masters on specialties and specializations
---
---
---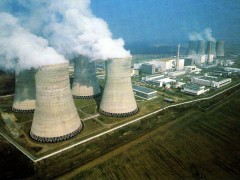 Department of nuclear power plants and thermal physics engineering was established in 1903 as the "Department of boilers" and preparing engineers for the design and operation of boilers. Its present name received in 1985.
At different times the department was headed by:
prof. Stupin Stupin О. Y. (1903 – 1928)
prof. Usenko Т. Т. (1928 – 1930)
prof. Kondak М. А. (1930 – 1931, 1934 – 1938)
docent Serdyukov P. Т. (1931 – 1934)
academician Тоlubinskiy V. І. (1938 – 1964)
prof. Оrnatskiy А. P. (1964 – 1976)
prof. Dashkiev Yu. G. (1976 – 1989)
docent Кon'shin V. І. (1989 – 1994)
Since 1995 head of the department is doctor of technical sciences, professor, Honored Worker of Science of Ukraine Yevgen Pysmennyy.
The department has developed research part where the participation of teachers, researchers and students performed a large amount of research and development works in the field of conventional and nuclear energy, energy efficiency, improve reliability and safety thermal and nuclear power plants, development of new highly efficient heat exchangers and methods of their calculation.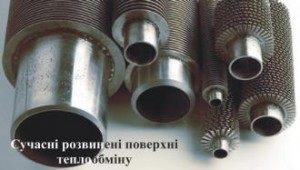 On the basis of experimental research specialists of the department developed a unique hardware based on heat pipes for cooling and thermal stabilization board electronics of artificial satellites, the first Ukrainian Nanosatellite "KPI" PolyITAN, compact heat exchangers for the implementation of energy efficiency measures as a result of recycling heat from exhaust gases fuel consumption equipment, effective exchanging surface for thermal stabilization electronic and computer equipment, developed new types of heat transfer surfaces that allow significantly reduce power equipment metal and others.